Welcome
WELCOME to the online home of JOHN CAMERON,
Barrister and Solicitor.
My law practice is focused on helping people who have been injured through the careless acts of others, particularly ICBC injury claims.
I have successfully settled hundreds of cases for injured clients. More importantly, if the other side is not being fair, I am an experienced trial lawyer who is able to take the case to court to get my clients the fair compensation they deserve.
LIFE EXPERIENCE AND INTEGRITY:Before becoming a lawyer I worked for more than 10 years as a police officer. The skills I learned in policing assist me today in assessing my clients' cases and putting together the best evidence for my clients.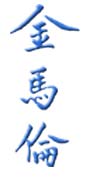 A PROVEN RECORD OF SUCCESS IN COURT: If the other side is not willing to offer fair compensation for my client's injuries, I will take the matter to trial and have done successfully on many occasions for clients in all levels of Court. I am a member of the Trial Lawyers Association of British Columbia and have frequently presented to lawyers here and in the United States on effective trial techniques.
FREE INITIAL CONSULTATION: I don't believe in charging my clients unless I can genuinely help them resolve their dispute. I won't ask you for a commitment until I've heard the details of your case and given you my professional assessment of your case, including its merits and any
drawbacks.
FEES BASED ON RESULTS: Fees are charged on a contingency basis, which means I don't get paid until your case is resolved. If we don't recover damages on your behalf, you will not be charged legal fees for my services.
Follow the links to find out more about my firm, ICBC cases, and to see summaries of some of the cases which I have taken to Court for my clients.