Welcome
WELCOME to the online home of JOHN CAMERON, Barrister and Solicitor.
My law practice is focused on helping people who have been injured through the careless acts of others, including people injured in car accidents (ICBC claims) as well as helping victims of crime. I have helped crime victims to sue those responsible for injury and loss and enjoy that aspect of my work. I have successfully settled many cases for injured clients. More importantly, if the other side is not being fair in a certain case, I will take the case to trial if need be to obtain a fair result.  I have a great deal of courtroom experience at all levels of Court in this Province and frequently speak at lawyer conventions on the subject of effective trial advocacy.
LIFE EXPERIENCE AND INTEGRITY
Before becoming a lawyer I worked for more than 12 years as a police officer. I am proud of my service in the police and bring the same values of integrity and honesty to my work as a lawyer. 


I was honored to receive a medal from the Lieutenant Governor for distinguished police work in my career. My focus was on Asian crime and I travelled to Hong Kong and trained with the Hong Kong Police. I am fluent in Cantonese Chinese and I am the author of Cantonese for Law Enforcement-a language text for police officers.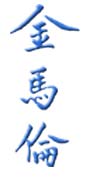 GIVING BACK
John Cameron Law Corporation is a proud supporter of the following agencies/organizations: Children's Hospital, SPCA, Animal Rescue Shelter, Vancouver Thunderbirds Hockey Association and Vancouver Police Foundation.